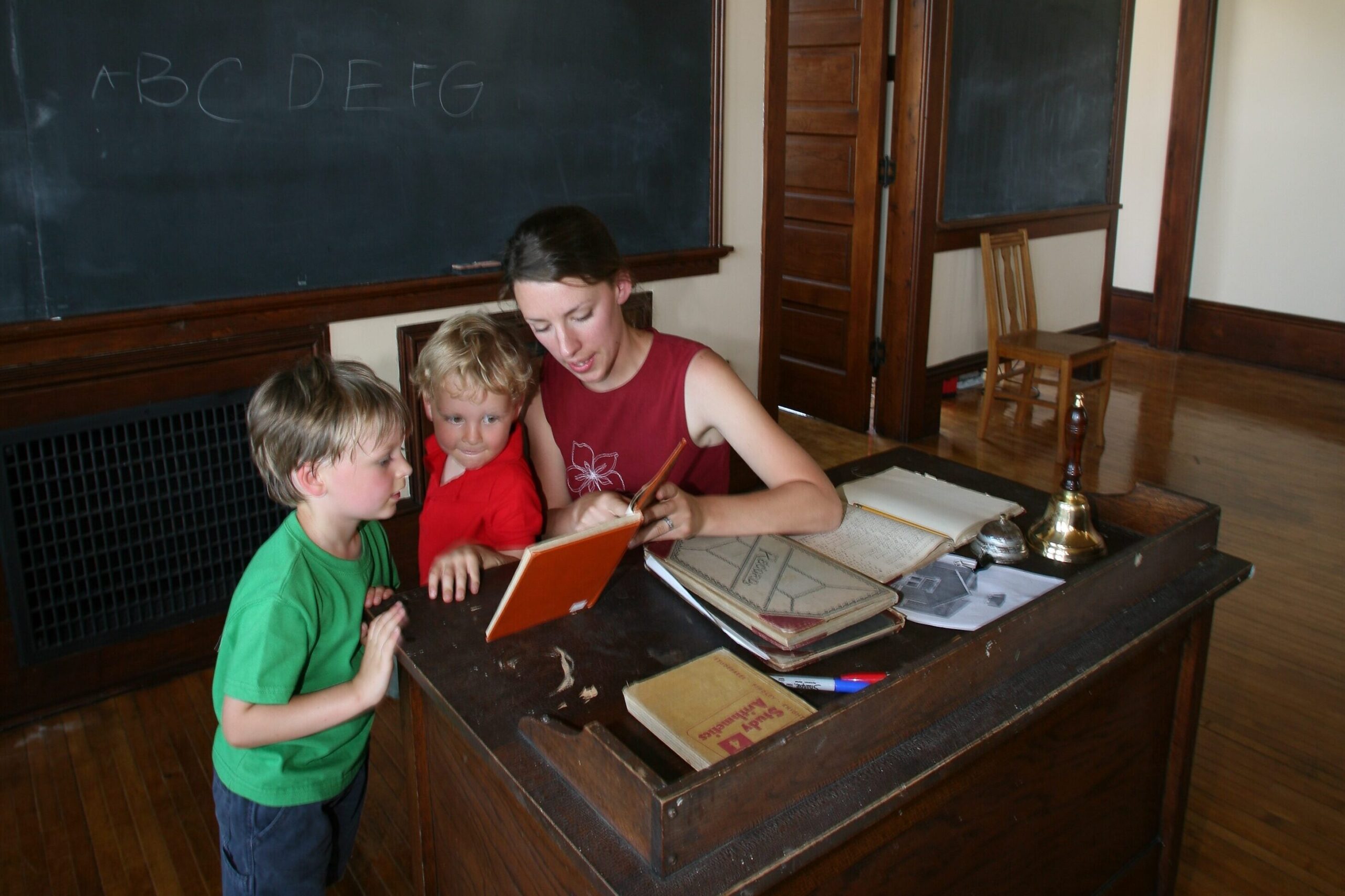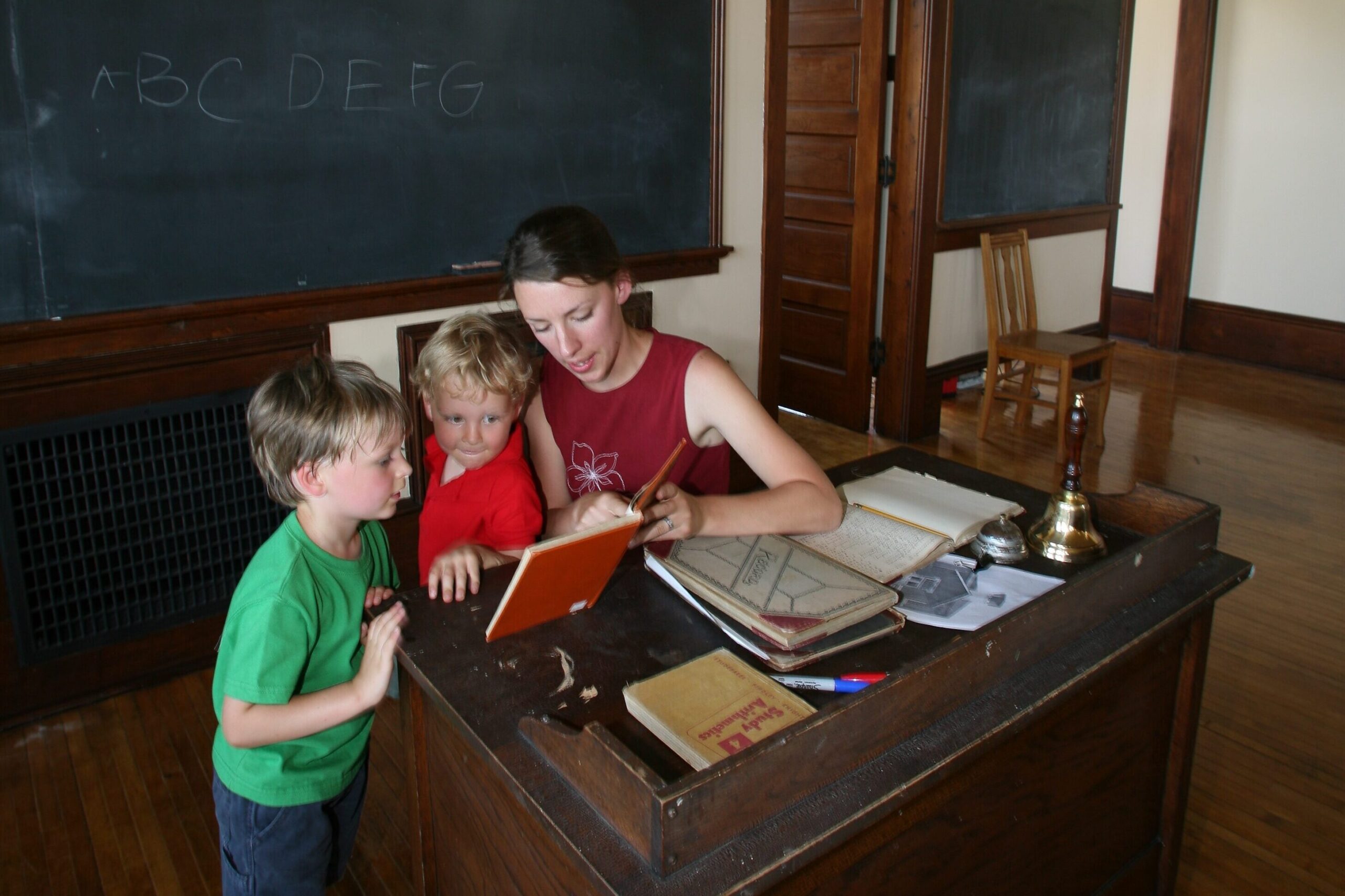 Explore
Enter the era of the one-room schoolhouse, where generations of rural Wisconsin children came of age.
---
About Us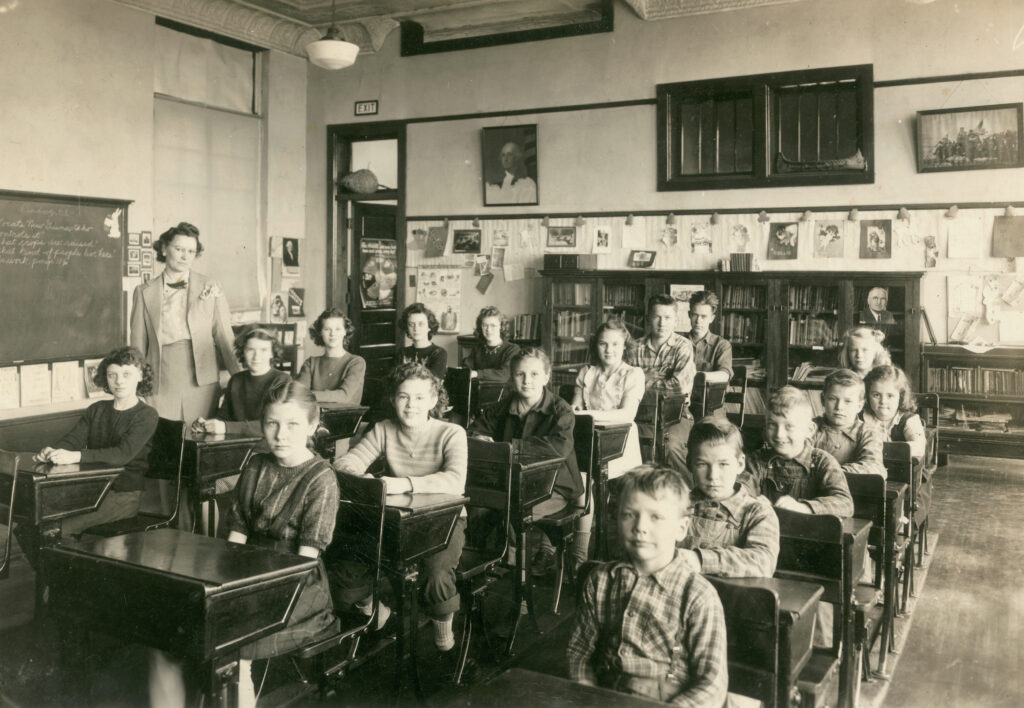 Visiting Reed School takes you back to an era of education that is very different from the massive school buildings students attend today. In the early 1900s, more than 6,000 one-room schools just like this dotted the Wisconsin landscape, with one teacher instructing many grade levels at the same time. Reed School immerses you in this world, with exhibits outlining the history of the United States free school movement, along with displays of historic school supplies and newspaper volumes. Audio and visual screens share the stories and experiences of former students.
---
Things To Explore
1915 SCHOOL HOUSE
When it was built in 1915, Reed School had an innovative design. It was a concrete brick structure measuring 30 feet x 50 feet, unusual for the era. It boasted a concrete foundation and a wood-frame bell tower. While it was modern for the time, Reed School lacked indoor bathrooms, plumbing and a water supply. Water was carried in by hand and electricity wasn't added until 1941.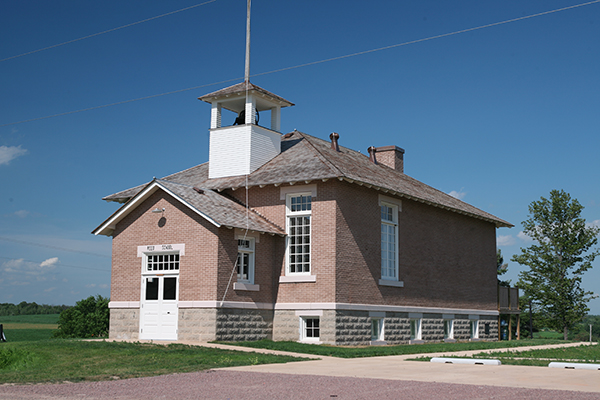 Reed School Gallery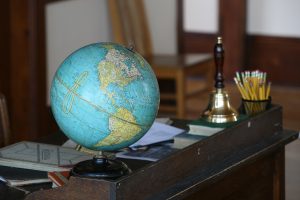 ---
Learn with the Wisconsin Historical Society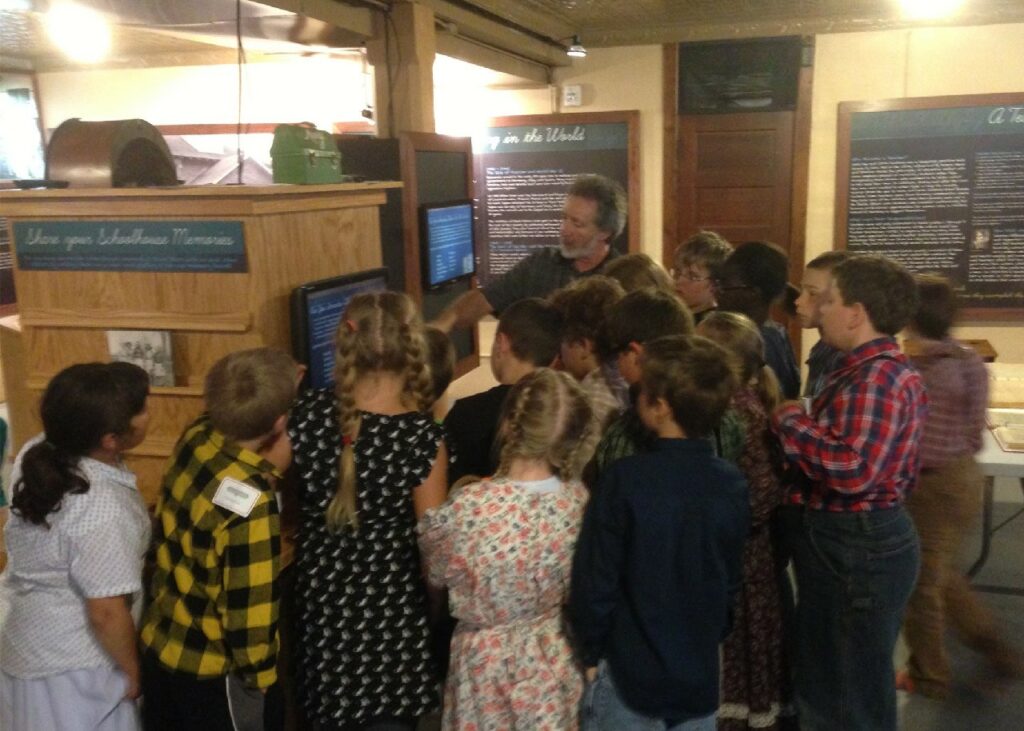 Field Trips
The best day of your school year awaits! Don't just read about history, experience it! Field Trips at the Wisconsin Historical Society's historic sites and museums allow students to step into the worlds they're studying through fun adventures and engaging experiences around the state for grades k-12.
Wisconsin Historical Society Sites
Reed School is one of the 12 historic sites and museums owned and operated by the Wisconsin Historical Society. Explore all of these sites below.